FREE HUNTERS POLAND & ADVENTURE SEEKERS
FOXTROT HOTEL
POLISH RADIO dx GROUP HF and CB
27.150 MHz AM Channel 16 / 27.370 MHz USB dx Channel 37
THE SHORT HISTORY
FREE HUNTERS POLAND &

ADVENTURE SEEKERS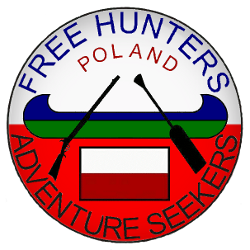 FREE HUNTERS POLAND & ADVENTURE SEEKERS
Polish Radio DX Group HF and CB FOXTROT HOTEL
was founded on 1st May 1991 in Warsaw. The group is formed by active people, who love nature, challenge, adventure and adrenaline.
Initially, we used the name
FREE HUNTERS RADIO GROUP
FOXTROT HOTEL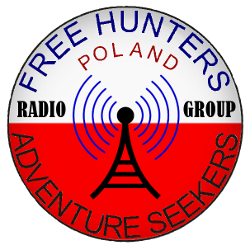 Then
FOXTROT HOTEL SPECIAL DX RADIO GROUP
FREE HUNTERS
Currently, the full name is:
FREE HUNTERS POLAND & ADVENTURE SEEKERS
Polish Radio Group HF and CB
FOXTROT HOTEL
In 2016 we will celebrate our 25th anniversary.
Wish us the best of luck, please!
FREE HUNTERS POLAND & ADVENTURE SEEKERS
Polish Radio dx Group HF and CB
FOXTROT HOTEL
CB-radio Club